Our prévious editions
28/02/2023
Our Moderator Alex Thoré (BAM, MAGIS.agency...) will chat with 3 inspiring guests
Emna Everard Founder & CEO of Kazidomi

No chips, no soda, no spread. Only healthy foods. This is how Emna Evrard, from Brussels, 30 years old today, was brought up by her father, a doctor specializing in nutrition. This education in fitness through food combined with the desire to undertake, gave him the idea of "revolutionizing retail with a new healthy and sustainable offer". After a master's degree in entrepreneurship at the Solvay Brussels School (ULB), she founded Kazidomi in 2016 and pursues her ideal: "to have an impact" on the consumption of her contemporaries. She is herself a vegetarian and a fan of cycling.
In 2019 she was elected entrepreneur of the year
Mathieu Demeuse Founder & CEO @ IONNYK INKcoming
He recently co-founded IONNYK / INKcoming SA to implement a new sustainable strategy upon reflective displays technology, thanks to market maturity and recent technology breakthroughs in the Electronic Paper (e-paper) sector industry.
Just a year ago IONNYK received a € 1 million capital injection to further the internationalization of his artistic frames connected to electronic paper
Jean-Baptiste De Bock Managing Director OFCORES & CEO DiscoVR
Entrepreneur with extensive experience in the event services industry and a significant international network. Skilled in Event Management, Communication, Hospitality, Marketing Strategy, Event Technologies, Business Development, Sales Strategy, Virtual Reality & Entrepreneurship. Passionate about customer experience optimisation, innovation & technology.
31/01/2023
Our Moderator Karen Boers (Becode, BeCentrel, Startups.be) will chat with 3 inspiring guests
Gregoire de Neve CFO and partner of Virtuology Group
Virtuology is today an international group with 9 agencies spread over 7 geographical hubs: Belgium, France, Spain, Poland, Luxembourg, Morocco, and Madagascar.
Virtuology consolidates its presence in the digital marketing and e-commerce sectors with the recent acquisition of two new companies. Grégoire de Neve with a real uninterrupted growth for 10 years between 20 and 40%/year will share with you these long months of meetings, discussions and intense work to acquire these two companies ! Do not miss his experience sharing
Aline Muylaert Co-founder and COO of Citizenlab
CitizenLab is a Brussels-based civic tech company that works with local governments around the world to aid digitalized governance and make decision-making more effective, transparent, collaborative, and data-driven.
There mission is to build stronger democracies by making public decision-making more inclusive, participatory, and responsive.
Gabriel Goldberg Co-Founder of SEMETIS
Semetis is a Belgian market leader in Digital Marketing Consultancy. The company was founded in 2009 by Gabriel Goldberg & Nicolas Debray who were the first employees of Google Belgium. Because it was so different from what existed back then, and because of the founders' willingness to disrupt a old-school/conservative sector, Semetis has for long been perceived as an ugly duckling before becoming the coolest kid in town and winning the respect of almost everyone in the market. In 2015, Gabriel Goldberg partly sold Semetis to Omnicom and has continued to play a role until very recently where he sold his remaining shares to Omnicom who now fully owns Semetis. The last publicly available figures show an EBITDA of nearly 4 Million Euros in 2021 with almost 100 Million Euros of managed media.
06/12/2022
Niky Terzakis, CEO of Air Belgium


Over 35 years of experience in aviation/airlines & airport operations worldwide, mostly in airfreight, express, logistics as well as passengers and corporate services. A very versatile profile, known as energetic, innovative with an acute commercial sense and leadership.
Brice Le Blevennec, co-founder & CEO EMAKINA Group


Brice Le Blévennec est chief visionary officer au sein de la société belge Emakina, première agence de digital business indépendante en Europe, cofondée en 2001, et qui a été reprise par le groupe américain Epam au début de cette année. Il est auteur du livre "Visions of a Better World !"

Martine Bayens, Founder MANI Komboucha, 360° Manager, Board Member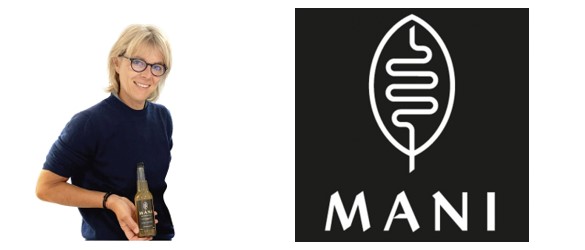 Après une longue carrière dans les datas et le digital avec des postes à responsabilité chez Truvo (anciennes Pages d'or), Bisnode et Econocom. Pourtant au début de cette année, Martine Bayens fait un choix surprenant : quitter ces fonctions managériales et injecter toute son énergie dans le kombucha, ce thé fermenté qui a le vent en poupe, et décide de lancer sa propre marque MANI

Alain Heureux as moderator, co-founder of the MeDoFly Program and Manager of the Virtuology Academy



And for the kindest of you...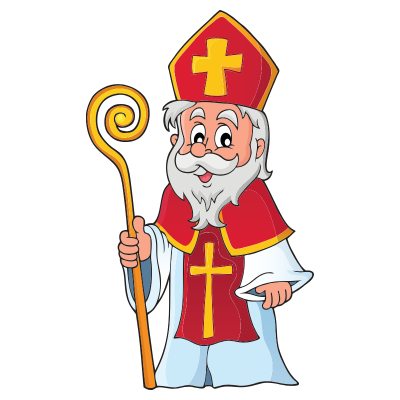 25.10.2022
Honoring women entrepreneurs
Muriel Bernard, CEO of eFarmz
Muriel Bernard, 46 ans, est la fondatrice d'eFarmz, une société basée à Anderlecht qui, avant le boom des circuits courts et la ruée des consommateurs vers les magasins « à la ferme » s'est imposée comme la solution pratique des familles en quête de produits frais, locaux et bios, à commander en quelques clics et livrables à la maison partou en Belgique.
Laurence Baeten, Managing Director - Partner at blue2purple

When I started my career in digital I don't think I could've ever imagined where this crazy ride would take me.
It's not my career I'm talking about here, it's about the possibilities digital offers.
The world is evolving at an incredible pace, everything is changing. And the most incredible thing about it, is that for the first time, history isn't really repeating itself, there is a pattern of disruption, forcing us all to change our habits.
Everything surrounding digital quickly became a passion.
My nature pushes me to discovery and I found the holy grail of transformation in this new world of possibilities that digital offers.
Gaëlle Helsmoortel, founder & CEO dgenious
Créé en 2018, dgenious est une sorte de !"Google Analytics" à destination des retailers. En clair, cet outil permet facilement à tout qui le veut, du gérant de magasin au directeur des ventes, d'aller voir dans la granularité de ce qui sont les comportements réels et en direct de leurs clients. En quatre ans d'activité, l'approche a fait mouche pour la scale-up bruxelloise aux 4.000 utilisateurs aujourd'hui. Jugez plutôt, au regard de ses clients: Jeff de Bruges (500 magasins, France), Eldora (125 restaurants d'entreprise, Suisse), Optisport (117 centres de sport, Pays-Bas), Färm (25 supermarchés bio, Bruxelles et environs) ou encore Sequoia (20 supermarchés bio, Bruxelles et environs) utilisent la plateforme.
Pour continuer sur cette lancée, marquée par une perte de clients (ou "churn" dans le jargon) nulle à ce jour, une levée de fonds vient par ailleurs d'être finalisée. Montant 1,5 million d'euros !
And Leila Maidane founder & CEO of BeGreator as moderator
- Le 27/09/2022
Pierre Rousseaux, Founder & Yoga Teacher Yoga Room
Lancé en 2016 à Bruxelles, Yoga Room offre des cours de yoga 7 jours sur 7 de 7 à 22 heures grâce à des professeurs venant de 27 pays différent, le tout dans des studios modernes et lumineux à Bruxelles, à Paris, à Lyon et à Lisbonne. Après un très fort développement entre 2016 et 2020, Yoga Room a été très fort impacté par la crise du Covid, ce qui l'a poussé à totalement revoir son organisation en mettant au centre de son organisation l'autonomie, la responsabilité et la créativité de chacun.
Jan Verlinden, Chief Lemonade Maker Ritchie
Les fifties…
...le doo-wop rock, le hula hoop, les bikinis de Brigitte Bardot et... Ritchie, une limonade belge. Ritchie a été commercialisée pour la première fois dans les années '50. En 1969, la production a été transférée dans la brasserie familiale Verlinden à Lubbeek. En 1979 la production de Ritchie s'est arrêtée. Aujourd'hui, après 22 ans de carrière de spécialiste en marketing, j'ai décidé de suivre mon cœur et d'insuffler une nouvelle vie à Ritchie, la limonade préférée de mon enfance, la limonade de ma famille.
Céline Bouton, Associate Director LITA.co platform for sustainable investment in companies that generate a positive impact on the planet and society and co-founder Solifin

Stephan Salberter, CEO of Kersel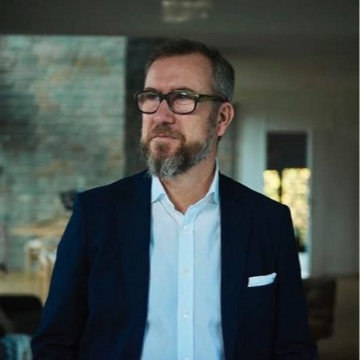 - Le 30/08/2022
Comment augmenter la valeur de votre entreprise ?
Pierre-Alexis Leonard CEO chez Deminor (dups)

Claire Munck - CEO BeAngels and Managing Partner ScaleFund

Pierre Hermant, CEO chez finance&invest.brussels

- Le 28/06/2022
Anneleen Van Meervenne, Founder at KRIKET
KRIKET is een Brussels-based scale-up opgestart door zus en broer Anneleen & Michiel Van Meervenne, eind 2018. Onze missie: het voedingssysteem verduurzamen door het mainstream maken van insect-based voeding. Hoe? door lekkere en gezonde notenrepen en granola met krekelpoeder naar een breed publiek te brengen. Concreet: Met een B2B2C omni-channel strategie zijn we zowel vertegenwoordigd online (kriket.be, bol.com,…) als in menig retailkanaal (BioPlanet, Färm, AS Adventure, Okay Compact, Aveve…) en collectiviteiten. Op die manier zorgden er mee voor dat reeds 34% (and counting!) van de Vlamingen bewust insecten at. In 2020 stapte Colruyt Group mee aan boord als minderheidsaandeelhouder.
From yuck to yummy, we make the world crave crickets!
Adrien Roose, Fondateur et CEO de Cowboy

Aller très haut, très vite, très fort. Dégringoler. Tout recommencer et cartonner au point de conquérir en seulement 5 ans, le marché américain ! C'est l'histoire que vous racontera Adrien Roose, co-fondateur de Cowboy, une marque de vélo électrique qui cartonne et qui vient bousculer les codes de la mobilité urbaine.

Cédric Pierrard, CEO de Efficy
Efficy est un éditeur de logiciel de gestion de la relation client (CRM) fondé en 2005 à Bruxelles. 17 ans plus tard, et après une douzaine d'opérations d'acquisitions, les 550 collaborateurs d'Efficy donnent satisfaction à plus de 13.500 clients et nos solutions sont utilisées par 330.000 personnes quotidiennement. Nous affichons un chiffre d'affaires supérieur à 6OM€ et sommes présents à travers toute l'Europe depuis nos 18 bureaux.
Edouard Cambier, Co-owner de Seed Factory
- Le 31/05/2022
Sébastien Morvan, Co-fondateur de Brussels Beer Project

Le BBP est une brasserie avec un ADN porté sur l'expérimentation, la collaboration et l'impact. La brasserie compte sur une grande communauté pour renouveler la bière belge et être la référence dans la nouvelle vague craft. Le BBP a 2 brasseries à Bruxelles et 5 taprooms au Japon, en France et en Belgique. L'équipe est composée de plus de 50 personnes et de plus de 10 nationalités.

Hugues Bultot, CEO de Univercells Group


Créée en 2013 par deux entrepreneurs belges, Hugues Bultot et José Castillo, Univercells est une entreprise mondiale des sciences de la vie dont la mission est de rendre les médicaments biologiques accessibles à tous. Profondément ancrée en Wallonie, avec déjà plus de 500 collaborateurs, Univercells s'engage à révolutionner la disponibilité des médicaments biologiques dans le monde, en les rendant accessibles à tous, tant en termes de qualité que de prix. Via un portefeuille diversifié et synergique d'entreprises ayant des maturités et des impacts différents sur la chaîne de valeur de la santé.

John-Alexander Bogaerts, CEO de B19